The Music of Our Lives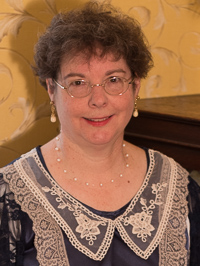 A tour of decades of wonderful music filled with memories. Dressed in a 1927-style dress, Diane presents songs from each decade of the 20th century, including the fascinating details of who wrote them and how they illuminate the times.
Diane accompanies her singing on guitar and dulcimer. There are many chances to sing along to melodies in many styles and moods.
The songs include:
- All Through the Night, the beloved Welsh lullaby sung to babies for generations.
- Home, Sweet Home, celebrating the timeless joys of the place where we belong.
- When Irish Eyes Are Smiling, one of many songs brought to their new land by immigrants with stars in their eyes.
- Keep On the Sunny Side, the perfect sing-along by the Carter Family, who brought the powerful music of their Virginia home to the rest of the country.
- Somewhere Over the Rainbow, everyone's favorite from 1939, when many classic movies made their debut.
- You Are My Sunshine, a country delight from Louisiana.
- The Banana Boat Song, that catchy Caribbean work song Harry Belafonte taught the country in the 1950s.

- Jambalaya, Hank Williams' lively ode to Cajun marital bliss, which involves catching all the fish in the bayou.
- Georgia On My Mind, Hoagy Carmichael's 1930 beauty forever enshrined by Ray Charles in the 1960s.
- When I'm 64, Lennon and McCartney's quite old-fashioned meditation on the joys of long-lasting love.
- What a Wonderful World, a surprisingly optimistic song from 1968, a most un-optimistic year, growled unforgettably by Louis Armstrong.
- Raisin Pie, Diane's own song about her family dancing up and down the kitchen in the 1930s.
---
"A wonderful show!"
-- Jennifer Goeway, Sheffield Senior Center (2017)
---