Feckless Hoydens!
In centuries past women were supposed to be meek, submissive, and, above all, obedient. If they had been staying in their place there would have been no need for the many books and essays continually being written by men telling them what to do. This advice seems to have been ignored a surprising amount of the time, something we can tell from the lyrics of folk songs, which give us a glimpse of a world far removed from expectations.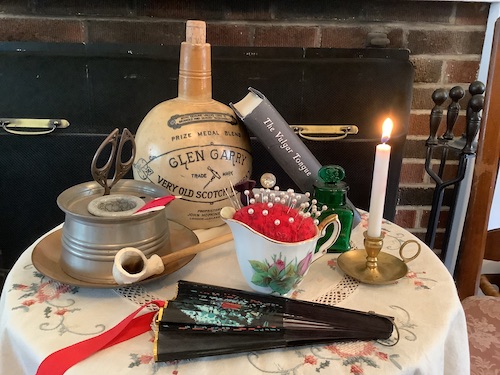 A feckless hoyden was a wayward young woman, forging her own path through life. We shall enjoy and ponder a variety of songs about situations in which women followed their own desires, often in a crafty way to avoid the many impediments they faced. The roles of wife and mother were universally expected, but we will hear of women seeking out another course through life. Diane presents wonderfully entertaining songs about feckless hoydens, wayward wenches, flighty damsels, defiant doxies, rebellious wives, unruly lasses, and ladies getting up to all sorts of mischief.
To book this performance, please contact us.

The songs include:
- Three Drunken Maidens

- Whistle, Daughter

- The Rantin' Dog

- Hedger and Ditcher

- Maids When You're Young, Never Wed an Old Man

- The Raggle-Taggle Gypsy-O

- The Demon Lover

- New York Girls

- Fair Maid Sailor

- The Ballad of Deborah Samson
---
"Thank you for your beautiful performance at the Bidwell House! You were even better than last year, which was a tough act to beat. I heard from every person how much they enjoyed the afternoon and how the combination of your storytelling and explanations and then your beautiful voice singing the songs was just perfect.
Please come back again!"
-- Barbara Palmer, The Bidwell House Museum, Monterey MA (2012)
---