A French Potpourri
Ah, French! The language of love! Of course, sweet nothings whispered in Italian, Spanish, Dutch, or Serbo-Croatian are just as romantic, but everything in French sounds passionate. Mon oncle nourrit les poulets! My uncle is feeding the chickens!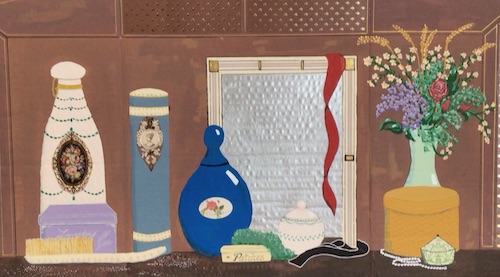 In this program Diane ranges through songs from many eras and always lets listeners know what is going on. She draws on the roots of her family in Quebec to explore the delightful differences between the language spoken there and the Parisian French she learned in school. She presents gorgeous ballads, songs of childhood, irreverent ditties, and sad but beautiful laments.
The songs include:
- Les Feuilles Mortes (The Autumn Leaves)

- La Vie en Rose by Edith Piaf

- Frere Jacques

- Savez-vous Planter Les Choux? (Do You Know How to Plant Cabbage?)

- A la Claire Fontiane (By the Clear Fountain)

- Les Filles du Roi

- Fait Do-Do, a lullaby

- Les Filles de Par Chez Nous (The Girls at Our House)

- Le Charbonnier (The Charcoal-Burner)

- Un Flambeau, Jeannette, Isabella (Bring a Torch)

- Un Canadien Errant (A Wandering Canadian)

- Raisin Pie
To book this performance, please contact us.

---
"Thank you for your beautiful performance at the Bidwell House! You were even better than last year, which was a tough act to beat. I heard from every person how much they enjoyed the afternoon and how the combination of your storytelling and explanations and then your beautiful voice singing the songs was just perfect.
Please come back again!"
-- Barbara Palmer, The Bidwell House Museum, Monterey MA (2012)
---